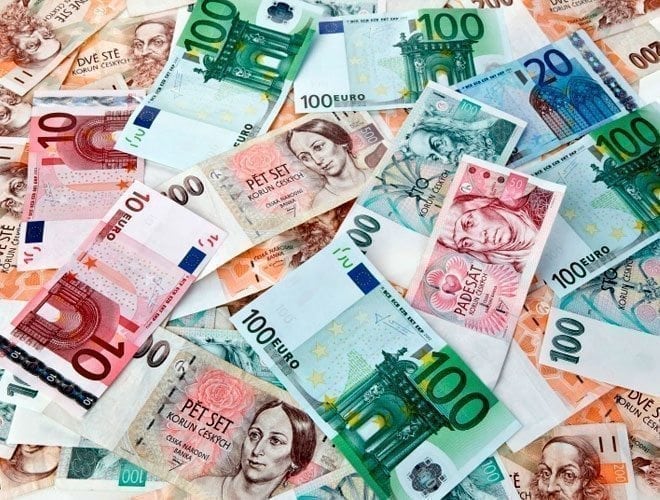 The currency exchange in Prague can be a pain in the a** if you don't know where to go. There are literally thousands of currency exchange booths. Thousands! On every corner. And most of them will tell you there's no commission. In fact, they even have a "0% commission" sign to help you make a decision. But once you hand in the money and there's no turning back – you find out that the 'no commission' rule only applies if you change, like, a gazillion of euros, dollars or whatever currency you brought with you. So your 100 euros turn to be 10-15% less than you have expected. And there's nothing you can do about it, because "– …see, it is ritten right zeeer! – Where? – Right zeeer…" Turns out – it really is there. On some piece of paper stuck to a window. In letters so small you need a magnifying glass to read them.
Another popular trick is a "better rate" scam. You're standing in front of an exchange booth with, like, a pile of cash in your hand, and some nice looking guy (or even a girl) comes up to you, and offers a better rate. He/she seems legit, so you make an exchange, and an hour later while paying for a beer in a pub you suddenly find out that instead of 1000 Czech crowns you have 1000 Hungarian Forints, which is about 80 CZK.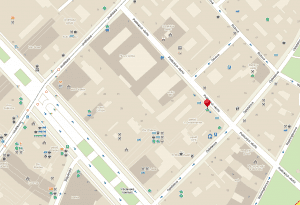 Too many tourists in Prague equals too many currency exchange scams. So, here's something to help you out. If you want to change your eur/usd/whatever into Czech crowns – go to an exchange booth at Politickych Veznu, 14. It's very easy to find: from Wenceslas square, turn your back to the museum, walk down and hit Opletalova street to your right, then turn left to Politickych Veznu. These guys have the best exchange rates, no commission, and you can be sure you will not get scammed. I am sure, there are exchange booths that do not scam, do not take commission and do not rip you off in any other possible way. But this one you can be sure of.
There's a number of exchange booths close by (because this one seems to be popular among the tourists). So, CLICK HERE for a photo of the one you need.
Hope this is helpful :)