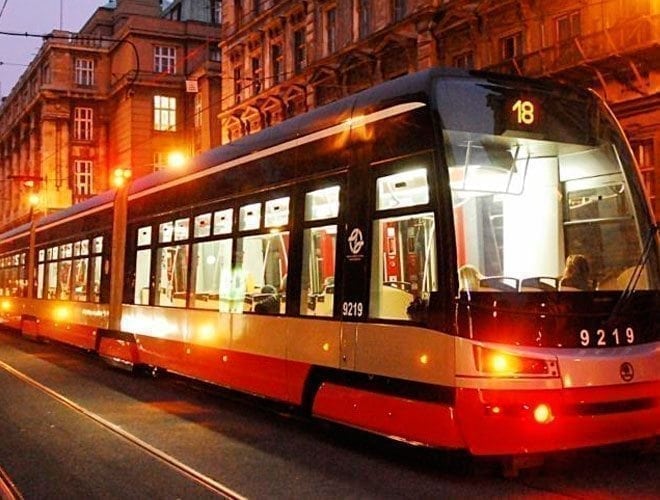 You know, I've spent two hours looking for a topic for this post and googling various ideas, and somehow it hit me: it is so hard for a foreigner to find ways to move around Czech Republic! I mean, yes, there are some websites with the information, but some of them are so outdated you'd have to call Doc Brown and use his DeLorean… Many of us are familiar with all kinds of difficulties arising from trying to find proper ways of transport in a foreign country. We google, we ask friends, we try to communicate with the locals using all means of body language and some phrases we've learned in a bar yesterday night. And even though some of us are successful, most of us try to make things easier by just booking a tour, and ending up in a group of weirdos onboard a packed bus manufactured somewhere around the beginning of the last century.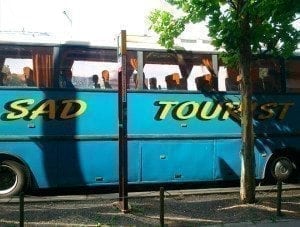 Well, as I am sure somewhere along the way most of you will get tired of Prague and will want to travel around Czech Republic, I thought I could help you out a little. Czech Republic has an amazing transportation system to get you anywhere your heart desires without any hassle at all, and you don't ever have to use this weird 'sad tourist' bus you've probably already seen a number of times in Prague (btw, who would ever come up with a name like that?). So, here's your personal little guide on moving around Czech Republic affordably, in comfort and style. Courtesy of Ilya Uglava. Thanks, no need to applaud.
Planning your trip
I know an example with, let's say, Cesky Krumlov is too easy, so I'm gonna go the hard way. Let's say you're dying to see the oldest ethnographic museum in Czech Republic located in a small town of Prerov nad Labem (an amazing experience, btw!). How do you get there? First of all you need to use www.mapy.cz, a Czech analogue of Google maps to find your location. Yes, you can use Google maps as well, but Mapy.cz has all the required and up-to-date public transport information, including bus stops anywhere in the Republic.
Ok, so we find the 'Polabské národopisné muzeum' on Mapy.cz and notice, that the closest bus stop to the museum is called 'U skanzenu'.
Now, here's a little secret only a local will tell you! Any time a Czech person wants to go somewhere, he/she uses THIS WEBSITE to find timetables of all means of public transport leading from point A to point B. It's even available in English and German. So, ok, let's say you're in Prague, and your closest tram station is Biskupcova. All you need to do is select 'Trains, Buses and all Public Transport' from the menu, type your tram station name 'Biskupcova' into one field, and 'U skanzenu' into the other (it will automatically find Prerov nad Labem for you). Select the date and time, and press 'Search'. The engine will then give you lots of different options to get to where you want, including prices and travel time. I.e. for czk 82,- you hop on a tram no.9, exit at main train station, get to a train no. 9401 to Milovice, exit in Celakovice and use the bus no.286443 from the station to get to the museum. This particular trip will take 1.5 hours but you have more options to look into.
See how easy it is? And you were already about to give up on public transportation! I'll get you even more excited: they have a very easy to use mobile interface, so you can use your phone or tablet to access the site from anywhere you want.
Buying tickets
Now, that's actually very easy. Tickets for public transportation in Prague can be bought in these yellow machines you can find at any subway station. They're valid for a specific period of time (info provided on the machine) and can be used in trams, buses, subway and even some of the trains (with a PID sign on the door). The PID is Prague's Integrated Transport System which includes Prague and some of the cities around it, where these tickets are valid (maps are available at every subway station). Train tickets for longer distances can either be bought at a train station (they speak English at the Main Train Station), directly from the ticket collector on a train (with a small fee and some body language), or via a mobile app of Czech Railroads (registration required) available at www.cd.cz. Ticket collectors have a device able to read the ticket from a smartphone, so you don't have to print anything out.
Using commercial buses
A company called Student Agency runs hundreds of bus routes to almost anywhere in Czech Republic. You can also buy tickets to some of the most popular European destinations and travel in comfort and style with beverages, snacks, entertainment and even free Wi-Fi onboard. Visit jizdenky.studentagency.cz for more information and booking. There are tons of other companies, but Student Agency is the best and the largest one in Czech Republic.
Well, I hope this has been useful. Don't forget to CLICK HERE and book a romantic evening after all those travels!