As I have probably already mentioned a hundred times in this blog, there are tons of places to visit in Prague. Starting from the famous torture museum or black light theater, Prague is full of attractions. Some of those are pretty original, while others are just "copycats".
For example, as soon as the original museum of torture opened up and became popular, another two or three museums of the same nature opened their doors to attract those who aren't really paying attention. The result was – people were paying to see about 1/3 of the stuff they would see at the original museum.
But I won't be talking about these places. They have enough Internet presence already. I though maybe I jive up a list of some stuff you won't really be looking for. So, here's my list of interesting places to visit in Prague.
Naplavka markets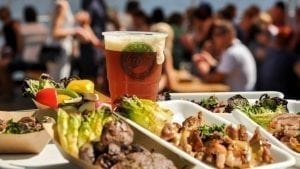 Alright you foodies, this is for you! Out of all the interesting places to visit in Prague, Naplavka is probably on my top three list. Tons of events are happening on Prague's embankments all year round, and it's so much worth catching just some of them. You can try local street food (vegans welcome!), listen to bands or just drink some beer and enjoy the hipster crowd. For more info on all kinds of events Naplavka has to offer visit Prazskenaplavky.cz
Letni Letna circus festival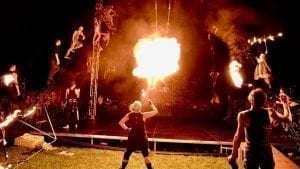 If you're going to Prague in the summer (August-September) it's worth getting a couple of tickets to the Letni Letna international circus festival. Out of all the fun and unusual places to visit in Prague, this is definitely something you just need to see. Any, and I really mean ANY one of the shows will blow you away! But it's best to just forget about the money and try seeing everything. At least all the major ones. Because where else in the world you'll get to see The best of the best from all over Europe? Visit Letniletna.cz for more info.
Za Dvermi street theater festival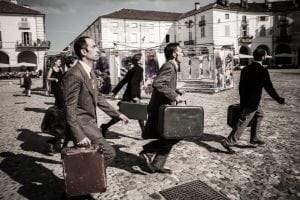 For those of you visiting Prague in July there's also something awesome happening in Holesovice. This street theater festival is completely free of charge, which definitely puts it on the list of places to visit in Prague. You can spend the whole day watching all kinds of performers from Czech Republic and abroad. And if you're bringing children they're gonna have a blast! Visit Zadvermi.cz for more information.
Stay tuned for more interesting places to visit in Prague!