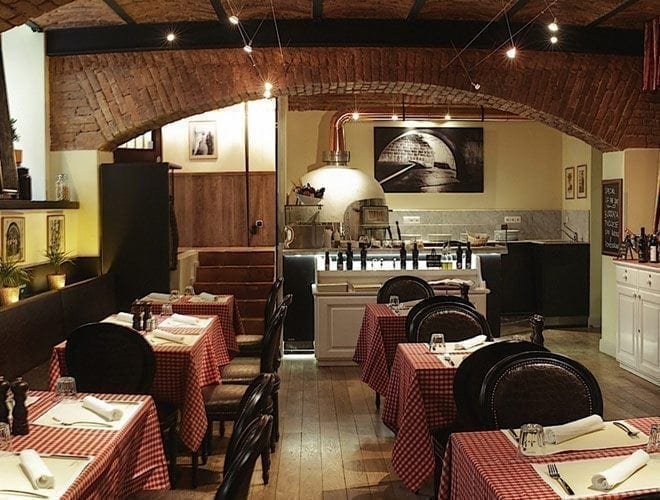 So, you're coming to Prague and you want to try local cuisine? There are hundreds, if not thousands of restaurants in Prague. Most of the time finding a good, family place presents a big problem, because those restaurants are usually not on the map. They don't have TripAdvisor pages, or even good websites. Because, let's face it, why would you need a website, if you already have your audience coming in every day.
So how exactly do you distinguish a touristy restaurant with bloated prices and mediocre food from a place where the locals go?
Browsing through restaurants in Prague, most people will only think about two things: these restaurants are probably not exactly in the center, and packed with lots of locals. Well, let me stop you right there, because sometimes even czechs make mistakes, especially if they're not from Prague. And if you hear czech language, it doesn't really mean that all those people are locals having their lunch.
Restaurants in Prague: family vs touristy
The location
The location factor works in Prague almost as well, as it does in any country of the world. Most restaurants you see on the streets and squares in the center of Prague do not concern themselves with the quality of their meals. And they don't have to, because no matter what the food is like, they will still have hundreds of visitors every day. The smart thing here would be to wander off to a quiet street. There are lots of czechs living in the center of Prague, and most of them enjoy dining out. So that small restaurant you see in a corner of a quiet street might be just the place you're looking for. The smaller the number of people inside is, the better the food will be.
The hours
Czechs usually stick to their schedule. And local restaurants in Prague will, of course, follow. Lunch is from 12 to 2:30 PM.  Dinner is from 6:30 or 7 PM to about 10 PM. If the kitchen works 24/7, it's more likely you are in the touristy spot, rather than a quiet, family place for the locals.
The menu
Rule no.1 here is – the menu should not look like a copy of Vogue. If you're looking at a list of hundreds of different meals – leave. This just means most of those have been pre-cooked well in advance. And you won't be satisfied with the quality. Most family restaurants in Prague will have from 3 to 5 starters, and the same amout of soups and main dishes.
The specialties
Pasta, pizza, tons of salads, goulash, and a million different main courses all packed into one single menu just means you won't be satisfied with the quality. They probably use the same ingredients for all that stuff. And a wider that variety is – the more likely you're in a touristy place that tries to get as many people in as possible.
The description
It is also important how they describe their meals. If all you see is the name – they probably don't concern themselves with the quality. The more thorough the description is – the more likely the chef loves his job! So, not just "cheese with prosciutto" but "an aged parmesan from Emilia-Romagna", etc.
The seating
The majority of restaurants in Prague are quite large. And you can't really blame them, because there are tons of tourists to fight for. But a large number of seats just means most of the main courses are pre-cooked. Because how would you feed that crowd otherwise? Usually a good restaurant does not seat more than 50-60 guests. And a rather long waiting time in this case means they're actually cooking your food!
The region's seasonal specialties
Good restaurants in Prague will always have seasonal ingredients in their menus. They serve fresh vegetables in the spring, gluhwein in the winter, and dishes made from pumpkin or all kinds of game in the fall. So, check the menu, and look for seasonal ingredients.
The interior
All great restaurants in Prague (well, and all over the world, of course) are usually run by a family. And the restaurant's interior will always tell you whether the owner treats his restaurant like his own home or not. I mean only a person with no taste at all decorates his home with posh furniture and whatever decor modern designers have to offer. Pay attention to the owner's attention to detail and the overall 'feel' of the place. If the resraurant feels more like a home – you've probably hit the jackpot!