Spring is finally here. Just two more weeks, and Prague is going to be blooming. Every single park in this beautiful city will be literally covered with flowers. And this is the best time to have a surprise picnic in Prague together with your lover!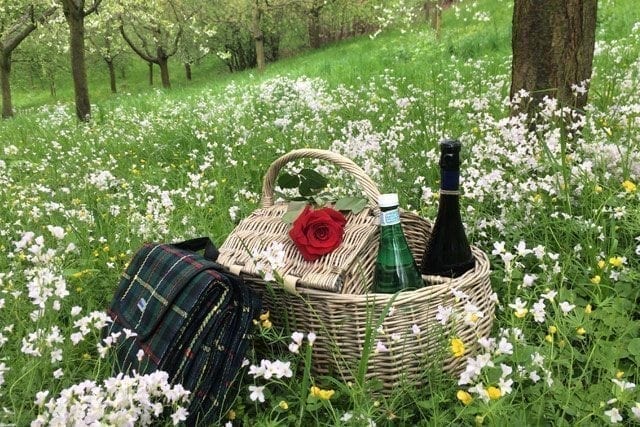 If somebody asks me when is the best time to come to Prague, I would definitely say spring. I moved to Czech Republic in April of 2009. And it was the first time in my life I actually saw what spring should look like. Everything, and I do mean EVERYTHING is covered with flowers. Just get some sandwiches, throw down a blanket and you got yourself a picnic. Every tree is blooming, and the smells are overwhelming. You can actually feel nature waking up from a coupe of months' sleep, and it's the most wonderful time for a Prague picnic.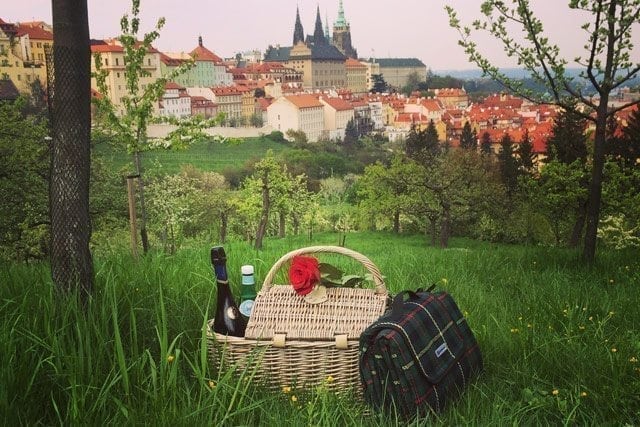 Going for a picnic in Prague is as easy as it's said. There are tons of beautiful parks all around this marvelous city. And except for the ones you have to pay to get into, all of them are great for a picnic. But not too many people travel with a picnic basket at hand all the time. And that's exactly why I came up with the picnic service.
Well, that, and the fact that most people prefer it to be a romantic surprise for their "special someone".
If you're reading this, you're literally minutes away from organizing your surprise picnic in Prague. Just contact me, and in a matter of a couple of hours you will walk your beloved into a park, and find the basket waiting for you under a tree. Your Prague picnic can include sandwiches, a salad, muffins or croissants, fruit, a bottle of wine or juice, water, and any other special items like flowers or a coupe of balloons.
And the most amazing thing about it is you don't have to pick up and carry a picnic basket around. So this one is going to be a total surprise to your special someone. Don't hesitate! Just press that WhatsApp icon on the bottom of your screen, and we can make it happen today!